Your Adventure experts for Papua and West Papua
PAPUA EXPLORER is a travel agency specialized in tours and expeditions in Papua, Indonesia since 1979. The Indonesian western half of the island of New Guinea, mainly the province of Papua, is home to some of the world's most unique travel destinations: immerse yourself in the secluded Baliem Valley, sleep in a Korowai tree house, meet the former headhunters of Asmat, admire the birds of paradise, climb the highest peak of Oceania – known as Carstensz Pyramid, sail through the pristine paradise of Raja Ampat. These are some of the once-in-a-lifetime experiences in Papua that you can realize with us. Chose to travel on a private tour or join one of our currently published group tours. We are the most reliable tour operator for this part of the world.

We also look forward to welcoming you for an unforgettable stay at our eco-friendly resort: The Baliem Valley Resort. Our exclusive resort is located right in the middle of the highlands of Papua. It has been designed as an ideal starting point to explore the lands of the Dani and Lani tribes.
Whether it's a culture tour with comfort or an adventure tour with overnight stays in tents: experience the Baliem Valley in great day tours, go on a jungle trekking to the Korowai, climb Mount Trikora or sail through idyllic Raja Ampat. Our private tours offer something for everyone and are organised exclusively for you. Of course, every programme can be adapted to your wishes.
Since 1979, we lead group tours to selected destinations in Papua: Climb the Carstensz Pyramid, meet the former headhunters of Asmat, or cross the Korowai sector on foot. Our group tours are guided by real experts. Group tours go further and are more intense than private tours.
Our The Baliem Valley Resort is an eco-lodge located in the middle of the highlands of New Guinea. It opened in 2000 and has since served as a base for day trips in the Baliem Valley or longer expeditions throughout Papua. Visit us, meet our great team, and experience Papua with us.
On this trip in Papua you go on a hike in the authentic south of the Baliem Valley. You visit Kotilola Cave and take a scenic hike to the rarely visited chief's mummy of Meagaima. And you attend a traditional pig festival, which is by far the most amazing experience of a trip to New Guinea.​
Price in EUR / IDR on request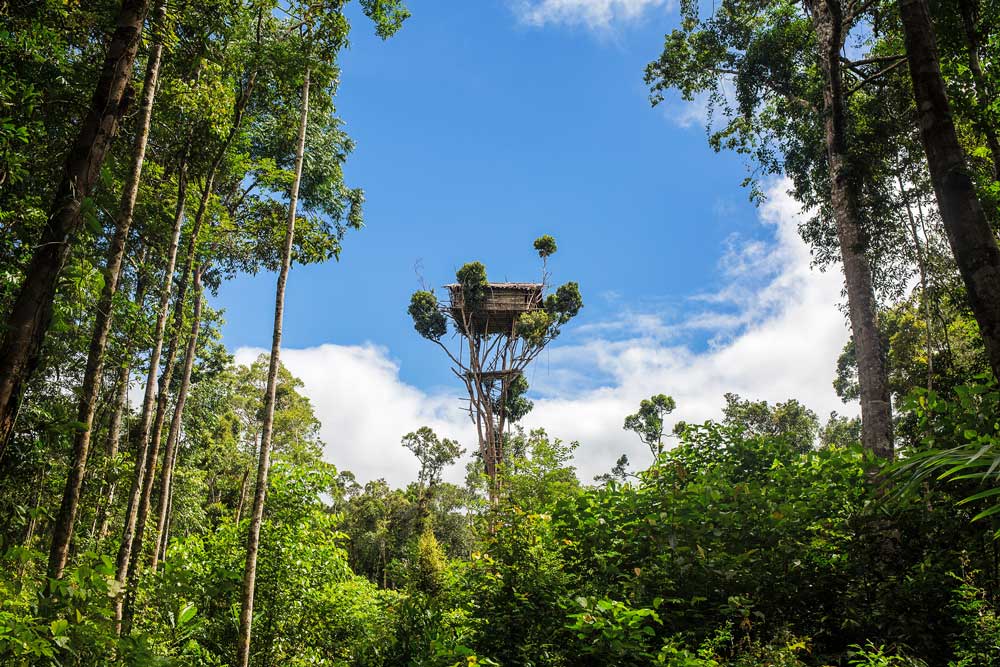 10 Days/9 Nights, with 7 nights in tent
From/to Jayapura (2 flights included)
During this tour you go on a true adventure journey to the Korowai, who still live in tree houses up to 30 metres high. This tour is a real jungle outdoor adventure and brings you far away from modern civilization.
Price in EUR / IDR on request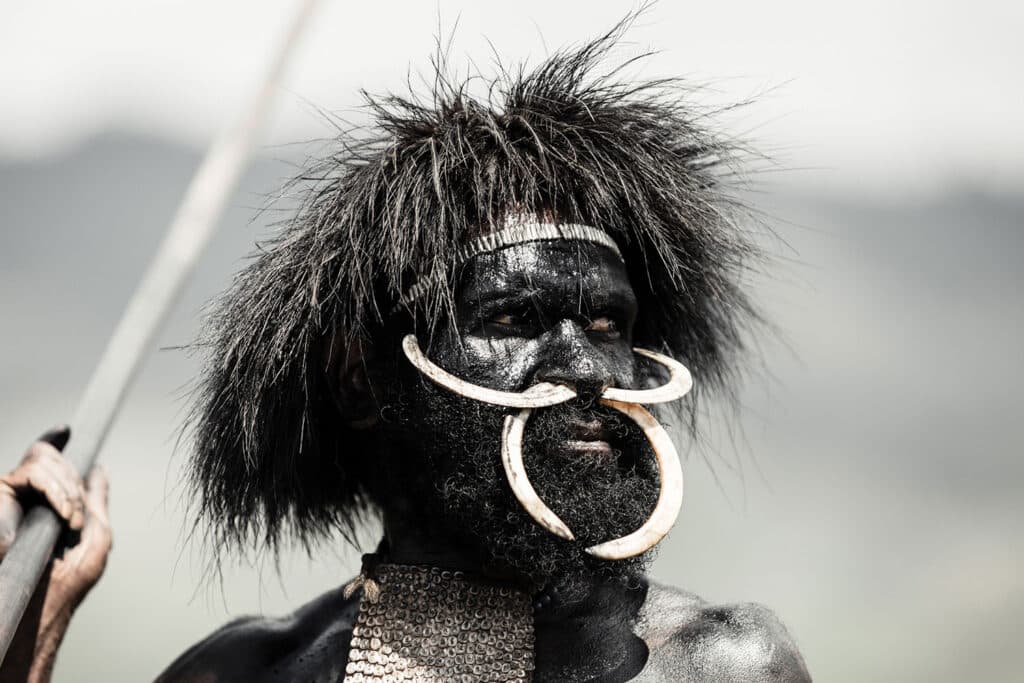 16 Days/15 Nights
From Jayapura/to Timika, Papua (3 flights included)
Experience 3 highlights in one tour. First, we visit the colorful Baliem Valley Festival, in which numerous Dani tribes participate. The spectacular war and dance performances are overwhelming. After the Baliem Valley we go on an intensive journey to the Korowai, who still live very traditionally in tree houses up to 40 meters high. The Korowai are one of the most original tribes in Papua and visiting them is a very special experience. From the Korowai, we go by boat to the area of the former headhunters of Asmat. They are world famous for their craftsmanship and culture.
Price in EUR / IDR on request
The former headhunters of Asmat were once very feared and have only been safe to visit for a few decades. Until today, many Asmat villages are wild and culturally intact. We leave the usual travel routes and experience the raw and difficult to access Asmat. We witness several big events involving hundreds of people. A gigantic boat ceremony, drum festivals, mask dances and the ceremonial carving of an ancestor pole are all part of the massive experience!
Price in EUR / IDR on request
Would you like to see more?
Ready to book or have questions?