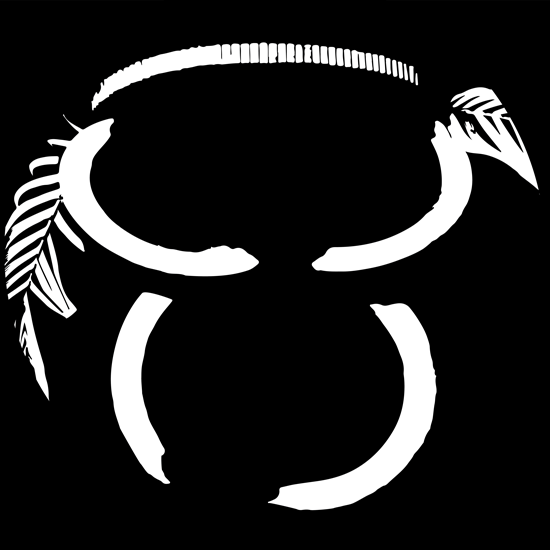 PT Papua Explorer Wisata
Jalan Baru Stadiun
99352 Sentani/Jayapura
Papua Indonesia
Mail: info@papua-explorer.com
Copyright:
Unless otherwise noted, all materials, including but not limited to images, illustrations, designs, icons, photographs, video clips, and written and other materials that appear as part of this Site (collectively, the "Contents") are copyrights, trademarks, trade dress and/or other intellectual properties owned or licensed by PT Papua Explorer Wisata. The Site as a whole is protected by copyright and trade dress, all worldwide rights, titles and interests in and to which are owned by PT Papua Explorer Wisata.
The Contents of our Site, and the Site as a whole, are intended solely for personal, noncommercial (other than for the purchase of products and services from our site) use by the users of our Site. You may download or copy the Contents and other downloadable materials displayed on the Site for your personal use only. No right, title or interest in any downloaded materials or software is transferred to you as a result of any such downloading or copying. You may not reproduce (except as noted above), publish, transmit, distribute, display, modify, create derivative works from, sell or participate in any sale of, or exploit in any way, in whole or in part, any of the Contents, the Site, or any related software.
Links:
We are not responsible for the content of any sites that may be linked to or from www.papua-explorer.com These links are provided for your convenience only and you access them at your own risk. Any other website accessed from the Site are independent from PT Papua Explorer Wisata, and PT Papua Explorer Wisata  has no control over the content of that other website.
Disclaimer:
This site and all contents of the site are provided on an "as is" basis without warranties of any kind, either expressed or implied, including without limitation warranties of title or implied warranties of merchantability. You acknowledge, by your use of the site, that your use of the site is at your sole risk, that you assume full responsibility for all costs associated with all necessary servicing or repairs of any equipment you use in connection with your use of our site, and that PT Papua Explorer Wisata shall not be liable for any damages of any kind related to your use of this site. 
Inaccuracy disclaimer
From time to time there may be information on papua-explorer.com that contains typographical errors, inaccuracies, or omissions that may relate to product descriptions, pricing, and availability. We reserve the right to correct any errors, inaccuracies or omissions and to change or update information at any time without prior notice.
We respect your privacy. We have created this privacy statement in order to demonstrate our commitment to you, our visitor. This privacy statement discloses the privacy practices for this site, www.papua-explorer.com
We will never give any information about you to others.
Scope
With this privacy policy, users receive information about the type, scope and purpose of the collection and use of their data by the responsible provider collected and used.
The legal framework for data protection is provided by the Federal Data Protection Act (BDSG) and the Telemedia Act (TMG).
Collection of general information
With every access to this offer, information is automatically collected by us or the web space provider. This information, also known as server log files, is of a general nature and does not allow any conclusions to be drawn about your person.
Among other things, this information is collected: Name of the website, file, date, data volume, web browser and web browser version, operating system, the domain name of your Internet provider, the so-called referrer URL (the page from which you accessed our website) and the IP address.
Without this data, it would technically not be possible to deliver and display the contents of the website. In this respect, the collection of data is absolutely necessary. In addition, we use the anonymous information for statistical purposes. They help us to optimise our offer and technology. We also reserve the right to subsequently check the log files in the event of suspicion of illegal use of our services.
Contact form / booking
If you contact us via the online form or by e-mail, we store the information you provide in order to answer your enquiry and ask possible follow-up questions. Your name and contact details are sufficient for us to prepare a travel offer.
We process the following personal data to fulfil a travel contract: Name, address/other contact details (telephone number, e-mail address), date of birth, sex and, depending on the destination, nationality and passport details (if necessary: copy of passport). Copies of passports are required for travel to special destinations in order to obtain a police travel permit in advance.
We delete your data after the purpose ceases to apply (e.g. advice on a trip without booking, usually after 2 months without re-registration) or after expiry of the statutory retention periods (e.g. when booking a trip: invoice and transaction data after 10 years). Copies of passports, if previously required, will be deleted at the end of the trip.
Integration of third-party services and content
Our offer sometimes includes contents, services and performances of other providers. These include, for example, maps provided by Google Maps, videos from YouTube and graphics and images from other websites. The transmission of the IP address is absolutely necessary so that these data can be called up and displayed in the user's browser. The providers (hereinafter referred to as "third party providers") thus perceive the IP address of the respective user.
Even though we make every effort to only use third-party providers who only need the IP address in order to deliver content, we have no influence on whether the IP address may be stored. In this case, this process serves statistical purposes, among others. If we are aware that the IP address is being stored, we will inform our users accordingly.
Your rights to information, rectification, blocking, deletion and objection
You have the right, upon request and free of charge, to request information about the personal data stored by us and/or to demand correction, blocking or deletion. Exceptions: It concerns the prescribed data storage for the business completion or the data are subject to the legal storage obligation.
For these purposes, please contact our data protection officer (contact data: at the end of the data protection declaration).
In order to be able to consider a data block at any time, it is necessary to keep the data in a block file for control purposes. If there is no legal archiving obligation, you can also request the deletion of the data. Otherwise, we will block the data if you so wish.
Changes to our privacy policy
We reserve the right to make changes at any time in order to ensure that our data protection declaration always complies with the current legal requirements. This also applies in the event that the data protection declaration has to be adapted due to new or revised services, for example new services. The new data protection declaration will then take effect the next time you visit our website.
Contacting the web site managers
If you have any questions about our privacy statement, the practices of this site, or your dealings with this Web site, you can contact: info@papua-explorer.com
Provider and responsible body within the meaning of the Data Protection Act
PT Papua Explorer Wisata
Jalan Baru Stadiun
99352 Sentani/Jayapura
Papua, Indonesia