Experience New Guinea – Succumb to the magic and fascination of the Papua highlands
Discover the highlands of Papua
The Baliem Valley Resort is an Indonesian-German project, founded in 1999 by Dr. Werner Weiglein. The Resort is situated at 1900 metres altitude, surrounded by the mighty Jayawijaya Mountains. It provides visitors with all the comforts that are possible here in the highlands. The resort includes its own 1600-hectare nature paradise. Our visitors can admire breathtaking and stunning sites of natural beauty.
In the midst of it all you'll find, tucked away, the Dani villages.
The Baliem Valley with its provincial capital of Wamena is the home of the Dani and Lani tribes. To this day it can only be reached by plane (see FAQs on how to get there). A breathtaking and truly primordial experience for any visitor!
Our resort complex includes a restaurant with large observation terrace, a reception with lounge, and 15 bungalows in the traditional Dani-Honay style; all are equipped with a modern bathroom, comfortable interiors and a large sun terrace. The terrace affords stunning views of the Baliem Valley and the nearby high-altitude mountain range of Trikora.
The Baliem Valley Resort offers fantastic opportunities for hikers of all abilities wishing to explore the territories of the Dani and Lani tribes. In various varied day tours visitors can discover the entire highland. Book one of our all-inclusive programs and we will take good care of you the moment you arrive in Papua.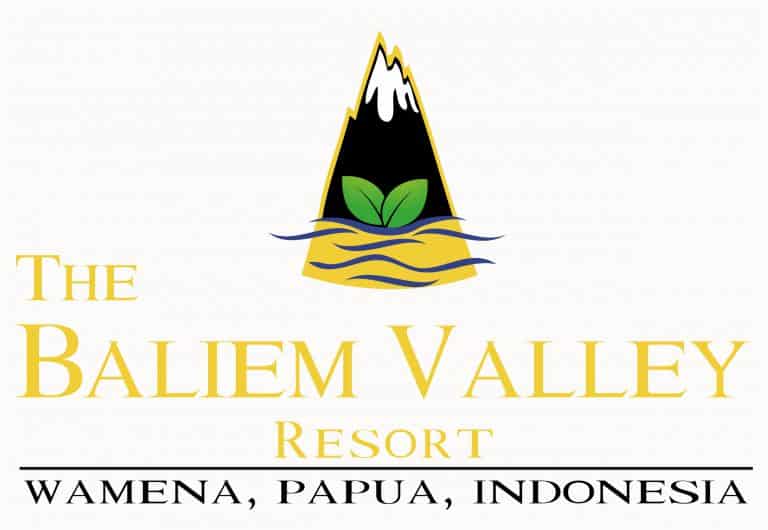 "This surprising hotel occupies a gorgeous position in the eastern hills, with 15 large, rustic-style but very comfortable guest cottages in picturesque grounds. […] The German owner has a wealth of Papua expertise, and a variety of excursions and expeditions are on offer"
Lonely Planet "Indonesia" (2013)
You can put together your own tour package or choose one of our packages. Our packages are all-inclusive, with a pre-selection of recommended day tours. Furthermore, we offer add-on programs for more adventurous visitors.
See our all-inclusive offers and add-ons!
We offer various different day tours. On every excursion you are accompanied by an experienced local guide. Special requests are also possible.
See how you can experience the Baliem Valley!
We usually take care of you the moment you arrive at Jayapura airport (DJJ). Many airlines offer flights to Jayapura from various Indonesian airports (e.g. Garuda Indonesia from Bali or Jakarta). Once you arrive in Jayapura, you will be met by our staff who will hand you the tickets for the flight to Wamena (WMX) and also assists with the check-in procedure. From Jayapura it takes another 30 minute flight to Wamena (WMX). There are mainly two airlines operating on this route: WingsAir and Trigana Air. You should arrive in Jayapura before 12:00 noon so that you can continue your flight to Wamena on the same day.
Why do your packages include an extra night in sentani/Jayapura ?
Flights from/to Wamena can sometimes be delayed due to bad weather. We therefore recommend an extra night in Sentani/Jayapura, or a connecting flight not too early in the day. On the extra day, our packages also have an excursion in Sentani/Jayapura included, so that this day is not lost. However, we are happy to customise your program.
In urban areas in Papua disturbances sometimes occur. The Baliem Valley is not such an area. The Baliem Valley is a tranquil place, and our Resort is surrounded by friendly and cooperative villages. It is 100% safe.
Fill the contact form, tell us what you like to do, your travel dates, number of people, and we will get back to you. We will answer quickly with a straightforward reply.
are the excursions private or do other guests join as well ?
All excursions are organized especially for you. You have your own guide and vehicle. The only exception are pig festivals, where we put guests together in small groups if possible. During the Wamena Festival all activities are done in small groups unless we confirmed you otherwise.
Are children welcome at the resort ?
Of course they are. But as our Resort does not meet international safety standards, parents must watch their children. For younger children we can provide extra beds in your bungalow. .
What languages do your guides speak ?
What Payment methods work on site ?
At the moment we can only accept payments in cash in Rupiah. Therefore, we ask you to pay in advance, and we prefer to fix your program in advance. Payments in advance can be made via bank transfer or PayPal.
There is mobile phone signal and Wifi at the Resort. But the connection is fragile and not very fast. If you have important work to do, you better not come to us.
What to do with diving luggage ?
When you book one of our packages you can hand your diving luggage to our staff at Jayapura airport and he will safely store it for you until you return. It's customary to tip for this service.
Why do you consider yourself an Eco lodge ?
Our Resort is situated in idyllic nature, surrounded by villages of the locals. The Resort owns 1000+ hectares of private land. This land is left in its natural state and protected from deforestation and destruction. Moreover, a large part of our staff comes from the surrounding area, we receive our resources from there, we are a direct supporter of the local population, and have been for 20 years.
is it okay to take photos of people ?
That depends. A pig festival, for example, gives you a great opportunity to take pictures. You come as a guest and are treated as such in a friendly way. People you meet by chance, on the other hand, will most likely demand payment or even refuse a photo altogether. If you are unsure, ask your "subject" before taking the photo.